By Mary Campbell
Posted Dec 15, 2020
This review is sponsored by Minno, and the opinions expressed are that of the author.
Get the Streaming App where Faith Comes to Life in Stories Kids Love
Deep belly laughs were coming from my living room from both my boys, which peaked my curiosity as it can often mean they are doing something they shouldn't. To my surprise, they were watching a new show on Minno streaming app called Jungle Beat. A silly ostrich determined to fly, a monkey fixed on getting the biggest banana, and I'll admit I was quickly drawn in to see if these funny animals would reach their goal!
My kids often want to get on my social media platforms or video sharing sites to watch funny animal videos, but every time I find myself shutting it down because they accidentally stumble on a video that is not appropriate for them. Each child is impacted by media and technology differently, and as a parent, having a safe streaming app is essential. Minno is a Christian streaming app with no ads/commercials and handpicked shows that have been reviewed by a staff of parents and church leaders, so I can rest easy knowing my kids are safe on their app.
The Minno app is available through the Apple app store, Google Play store, and Android store, AND on your TV through Apple TV, Fire TV, Roku, Amazon TV and Chromecast. They have got you covered for sure! Traveling and want to save on cellular wifi? You can download your favorite shows to your device to watch on the go!
Minno is passionate about helping parents raise the next generation of believers. Just take a look at their website, and I'm sure you'll be happily surprised, just as I was! My kids are thrilled with the 2,000+ episodes of favorite Christian kids shows (including Veggie Tales, Bibleman, Superbook, and more), and as a mom, I love all the resources they provide for parents.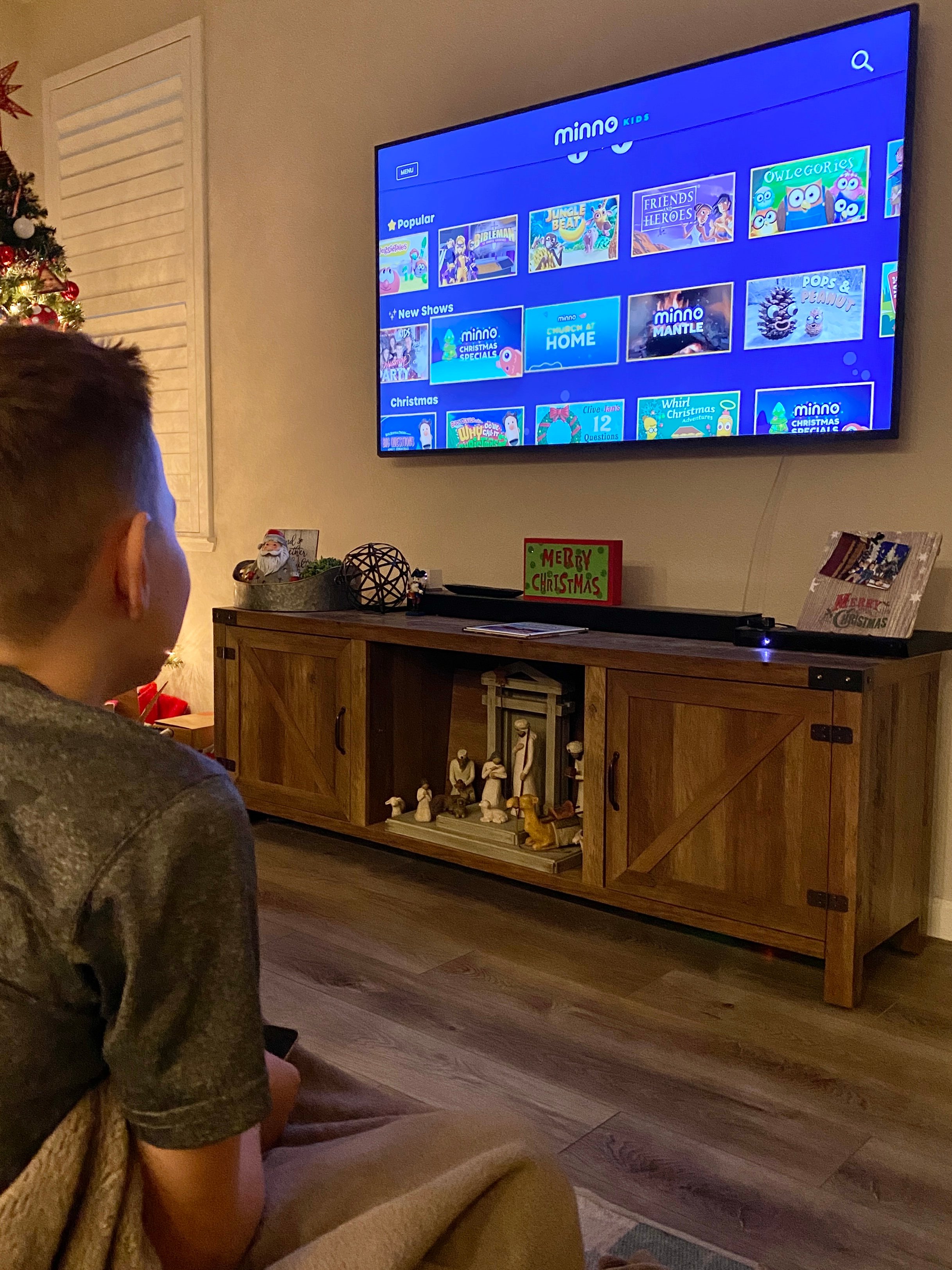 Looking for holiday gifts for your family and friends? Minno has a great shop full of books and Bibles (including the popular Laugh and Grow Bible for Kids, written by Phil Vischer, creator of Veggie Tales).
That looming question from the grandparents, "What do your kids want for Christmas?" Ask them for an annual subscription to Minno!
This is a limited holiday offer, so go try it out today and join my family and thousands of other Christian families who already enjoying Minno shows and devotionals.
---
CertifiKID was founded by a mom with a passion for helping parents provide the best experiences for their children on a budget. From outings to adventures, classes to camps, theater to sporting events, amusement parks to getaways, CertifiKID provides the best family-friendly experiences at unbeatable prices. Sign up for family-friendly deals in your area and start saving!