By Gabrielle R. Fardella, publisher of Macaroni Kid Hicksville - Westbury - Bethpage, N.Y.
Posted Apr 20, 2021
Looking for at-home activities with kids? Something that will entertain them and keep them off those electronics... at least for a few hours? Something easy and that you don't have to buy a lot of new supplies to create? We feel that!
Here are five great activities my kids love to do at home: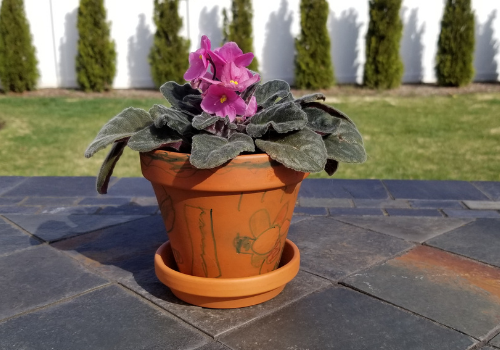 1. Decorate a flower pot and plant seeds
Grab a flower pot and saucer and let your kids decorate the flower pot using paint or permanent markers. Or perhaps your kids will want to glue beads, macaroni, or buttons onto the flower pot. Once it's all decorated, throw some soil and seeds (or a seedling) into the pot, and watch your kids' hard work grow! You can make this project extra educational by teaching your kids all about the type of plant they're growing.
My kids did this project with African violets, and love watching their plants bloom every few months! Plus, they now also know all about African violets' native habitat.
What you need:
Flower pot and saucer
Materials to decorate your pot and saucer
Seeds or a small plant
Potting soil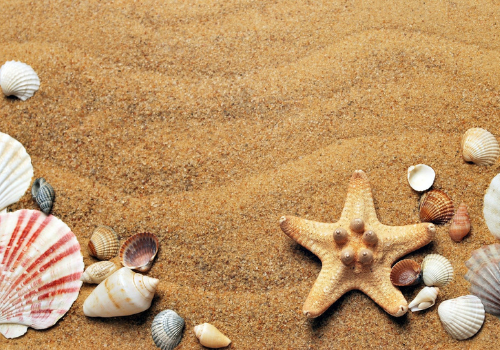 2. Create a beach or park in a jar
Every time I take my kids to the beach, they come home with at least 10,000 shells, a crab claw, some seaweed, and a few seagull feathers. Similarly, when we come home from the park, I find their pockets filled with rocks, sticks, leaves, pinecones, and treasures that were buried in the dirt. Turn that debris into treasure! Grab a Mason jar or another clear container with a lid. If your kids want to make a "beach in a jar," start with some sand in the bottom of it, and then have your kids add in their beach treasures.
If your kids want to make a "park in a jar," start by putting soil into the jar (potting soil or soil from your backyard would work). Your kids can then arrange in the jar all of those wonderful things they found at the park.
Not only are these fun crafts, but they are a way to let kids memorialize an especially fun day at the beach or park while clearing your home of clutter.
Materials:
Mason jar (or other clear container with a lid)
Sand or soil
Found "treasures" like rocks, shells, twigs and leaves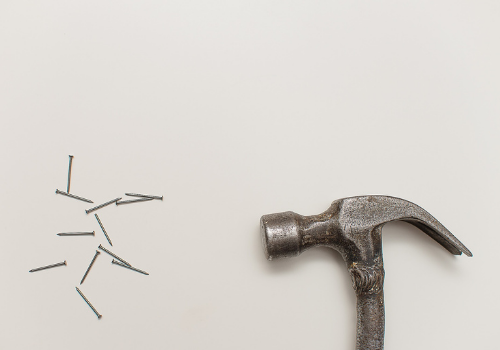 3. Let them build
Find a simple woodworking kit at a local crafting store or home improvement store, or simply use paint sticks or extra lumber around your home. My kids love to hammer and nail and create just about anything! Obviously, parental supervision is required!
Materials:
A woodworking kit or wood
Tools such as a hammer, screwdriver, and nails
Safety goggles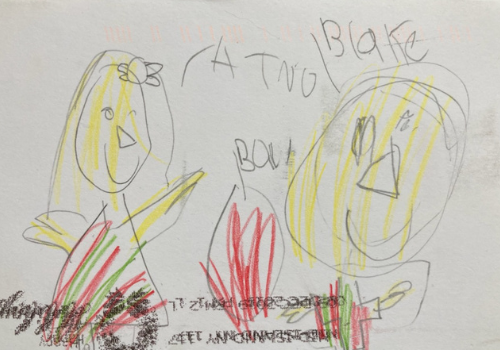 4. Send postcards
If your family is like mine, there's nothing they love more than getting artwork from kids! A cute note added to the artwork makes it even better. However, sitting my kids down to paint a nice picture for Grandma, then finding an envelope large enough for the artwork, and then getting the correct postage on the envelope ... well, that often ends in a big FAIL.
Instead, you can find blank postcards for purchase online or in a craft store for kids to decorate. My kids can grab a postcard, make a quick drawing on the front, write a sweet note on the back, and put a stamp on it. Boom. DONE.
Materials:
Blank postcards
Postcard stamps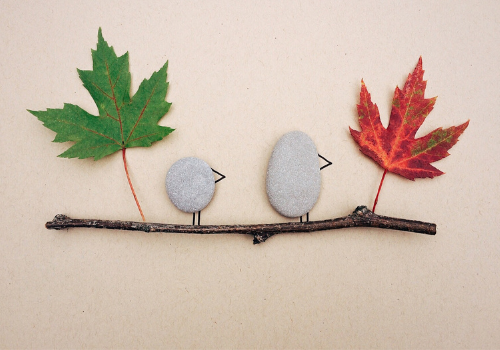 5. Use Outdoor Materials to Make Artwork!
Collect small stones, twigs, leaves, pieces of grass, flowers, and other outdoor treasures. Lay them out onto a heavyweight paper (or a canvas), and then draw around the objects with markers, crayons, or paint to complete the artwork. Then glue your objects into place. A vertical twig can be a tree trunk. Stones can be bird bodies or people. Encourage them to use their imagination!
Materials:
Heavyweight paper (or a canvas)
Glue (hot glue under parent supervision might work best)
Stones, twigs, leaves, and other materials from nature
Gabrielle R. Fardella is the publisher of Macaroni Kid Hicksville - Westbury - Bethpage, N.Y.
---
CertifiKID was founded by a mom with a passion for helping parents provide the best experiences for their children on a budget. From outings to adventures, classes to camps, theater to sporting events, amusement parks to getaways, CertifiKID provides the best family-friendly experiences at unbeatable prices. Sign up for family-friendly deals in your area and start saving!